3rd Iberoamerican Conference on Advanced Oxidation Technologies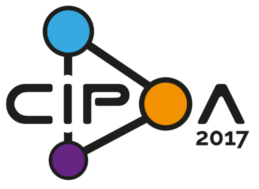 Date
2017-11-14
15:00
-
2017-11-17
16:00
Venue
Hotel Los Recuerdos - Via Peñol Guatapé km 10, Guatape, Antioquia
Colombia

We are happy to invite you to the 3rd Iberoamerican Conference on Advanced Oxidation Technologies (III CIPOA) and 2nd Colombian Conference on Advanced Oxidation Processes (II CCPAOX), which will be held in Medellin (Guatapé), Colombia, on November 14 – 17, 2017. The goal of this conference is to gather together scientists, scholars and professionals with environmental interest to present their research findings and discuss future tendencies concerning the application and basis of advanced oxidation processes.
The conference will be an international forum of discussion on breakthrough science and applications related to advanced oxidation processes (AOPs), electrochemical advanced oxidation processes (EAOPs), high frequency ultrasound, ozonation processes, integration of the aforementioned processes with physical/chemical, biological and membranes systems, and industrial and commercial process performance, applied to the treatment of soil, water, wastewater and air. The conference topics will include:
UV – based processes;
Fenton;
Photo-Fenton;
Photocatalysis;
Ozonation;
High Frequency Ultrasound;
AOP/Biological Oxidation;
AOP/Membrane;
Electrochemical Processes;
Process Monitoring and Control;
Solar-Driven Applications;
Pilot Plant Scale Applications;
AOP Applied to Contaminated Soil and Air;
AOP Applied to Water Disinfection and drinking water;
AOP Applied to Wastewater Decontamination.
The Organizing Committee hopes that the III CIPOA & II CCPAOX will reflect the high commitment and profile of the professionals working in this field. Young scientists are specially invited to participate and enjoy the opportunity to interact with senior scientists, companies and stakeholder representatives, thereby inspiring the new generation of this scientific community.
All Dates
From

2017-11-14

15:00

to

2017-11-17

16:00