BePAc 2016
17 november 2016 09:00 – 18 november 2016 18:00

Locatie:

Universiteit Gent, Voldersstraat, Voldersstraat 9, Gent, Vlaanderen, België

Categorie:

Proteomics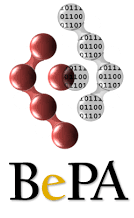 BePAc 2016
This two-day symposium will cover an exciting part of contemporary proteome science presented by excellent speakers. The conference will take place on 17-18 November 2016 at the University Aula in Ghent, Volderstraat 9, 9000 Gent, Belgium.
This meeting gathers scientists in Belgium and surrounding countries to discuss proteomics. The meeting caters to current and prospective users of proteomics as well as experts in the field, with an emphasis on applicability of current knowledge. The central theme of the meeting is "Exploring the hidden depths of the proteome", because we want to focus on the harder, but all the more interesting parts of the proteome. The four sessions that together will cover this theme are:
Plant proteomics
Connecting mRNA and proteins
Complex PTM analysis
Proteomics on unexplored genomes
During the lunch break out session on November 17th young investigators can engage in a scientific discussion with experts on specific technical challenges in proteomics.
On behalf of the FNRS proteomics contact group and the KVCV proteomics section, BePA cordially invites you to participate in this meeting with outstanding plenary speakers in a unique conference venue situated in the historical city center of Ghent.
Participants are encouraged to present their latest work as poster or oral presentation.
More information on https://belgianproteomics.be/events-2/bepac-2016/