BePAc2018: "What can proteomics do for you?"
06 december 2018 09:00 – 07 december 2018 17:00

Locatie:

ULB Campus Solbosch, Avenue Franklin D. Roosevelt 50, Ixelles, Bruxelles, Belgium

Categorie:

Proteomics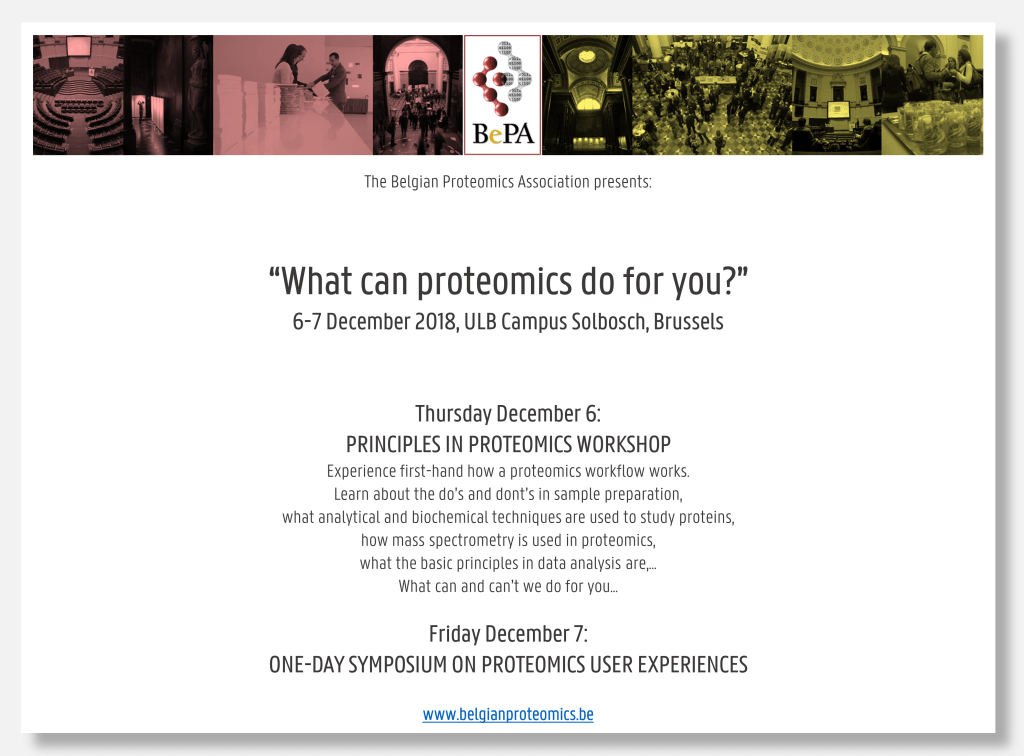 All Belgian Proteomics users will gather in Brussels on December 6-7 to find out What Proteomics can do for you!
This year, BePA will organize a one-day conference (December 7 2018) in Brussels on what proteomics can do for you. We actually look forward to receiving your input on the topics you like to be addressed. Have a look at our 5 minute survey to do just that and will be here as soon as it is ready.
The day before the conference (December 6 2018) we will organize a Workshop for those of you that need proteomics to generate new biological hypotheses and understand what is happening in their samples at the molecular level. Belgium has a rich expertise with labs specialized in many different techniques that each can address different questions. In the workshop we will show you around in the world of proteomics, help you think about the best experimental design, give pointers on sample preparation and tell you how the data looks like and what to expect from the field.
More information on https://belgianproteomics.be/events-2/upcoming-events/bepac2018-in-brussels-december-6-7/